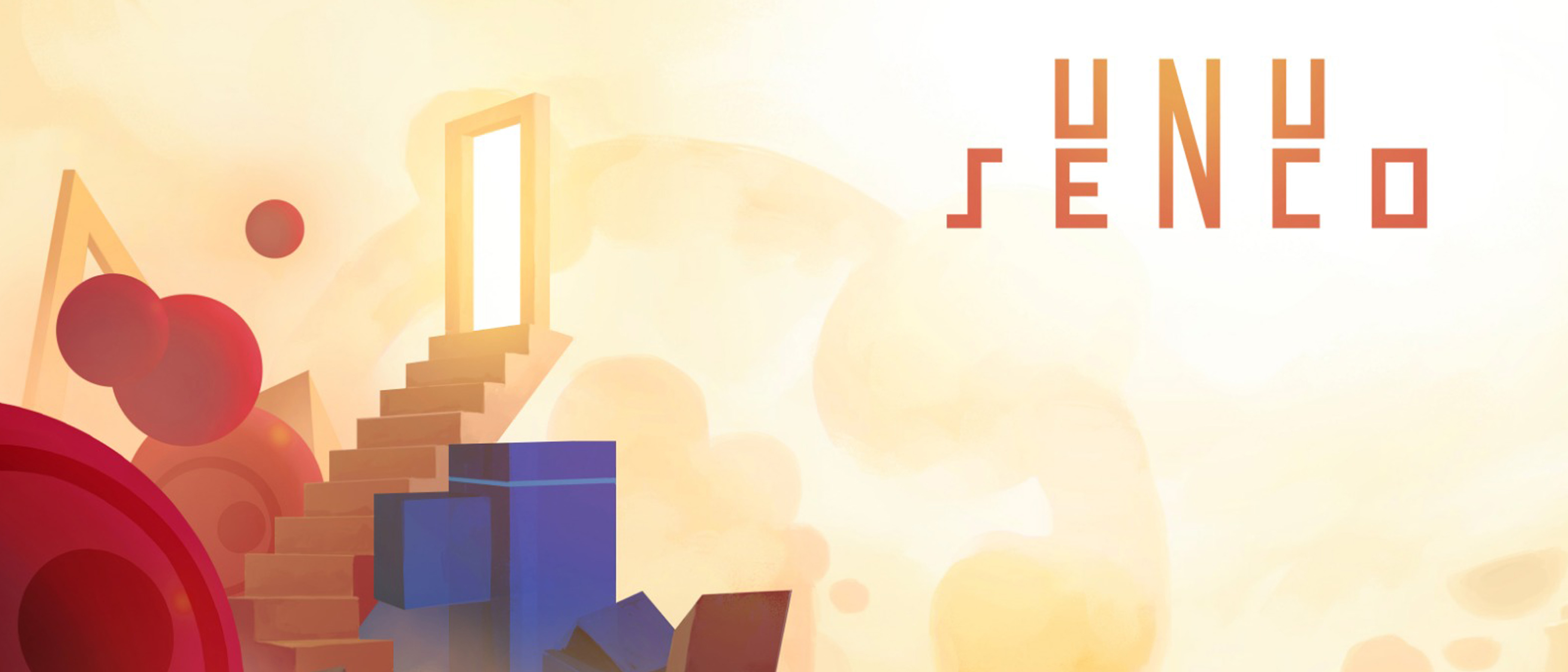 UNU · SENCO
¡¡¡¡¡Project is live!!!!!!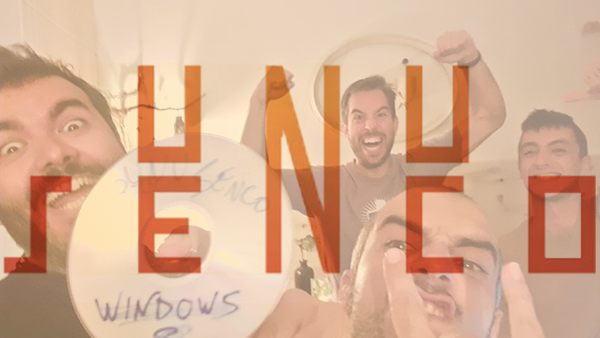 Hi there everyone, Bluebyza here! Thanks for checking our project! Two full days have passed since the upload so the whole team has had time to rest and make a recolection of how this weird little challenge went through, so expect a couple more posts in the following days with their perspectives from the designer / coder / artist seat.
Our project started last friday at Isaac's wonderful place at the ouskirts of Seville, Spain, where Enrique, Rodrigo, Isaac and me, Fernando, got together to be ready to type as soon as the theme video went live. We were counting to spend part of the evening brainstorming, get a couple solid ideas, filter and shuffle them a bit, and find the master awesome incredible concept that'll drop our-jaws-to-the-floor just before dinner. Time passed, ideas flowed, midnight came, and we kept struggling with "the easy part". We kept wrestling between one-command games, "find waldo" concepts, light puzzles and geometry & color-masking mazes. Day one came to an end by 2~3 am with no solid ideas fleshed out, and faint unease.
We got up early, with renewed energy. Enrique gave a lot of thinking to the "One Sense at a Time" idea that popped up last night but was kept on hold as the rest of the team felt was too complicated for a weekend / 48h project. He felt confident that an approach mixing a couple ideas from the brainstorming session and giving it a 1st person perspective (with a The Witness vibe) was achievable, and Isaac, our veteran programmer, confirmed he and Rodrigo were more than able to tackle all this. At noon we were finally full force, planning and coding. By 13:00 our incredible Concept Artist, Jesús (please check him on artstation, he's damn great) was sending us sketches that I used as reference for modelling platforms and items. Enrique was busy planning the early levels and tweaking various camera effects, and Rodrigo and Isaac were dealing with programming all things needed to this to work. All seemed fine until tragedy arised: Lights out! Power outage that affected the whole building. We were weary of the electrical grid there, and a couple UPS prevented files go corrupt or work loss... but with no power we had a mandatory hiatus of a couple hours (until we find out that the automated pool mantainance combined to 4 pc's at full force was a little too much for this place) that sadly affected our pace and took lots of time planned for debug and optimization. Day ended at 02 am, with Enrique making a mad push until 4.
This was the "let's polish things up, wrap and publish" day, but as always, we still wanted to add more to the game, and yeah, we felt that we were gonna have a bad time by the time the countdown was reaching its end. Moddelling of assets was done, so I shifted to aiding in level design and overall feel of SMELL and TACT levels, giving them some Antichamber-like flavor. Unity Collab issues made me export my contributions as prefabs and give them to Enrique to implement them when his own tasks gave him a chance, which slowed things further. He was creating levels and implementing sounds and music at that point, while Isaac and Rodrigo were making the backbone work, still making all posprocesses, sense detection, force-feedback inplementation and transitions fit. We had one sense working at a time, but a lot of sistems to code to make all of them work. Amazingly, by the time the upload was ready, no computer or programmer were on flames. By lunchtime I was trying to prepare things in advance, creating accounts on itch.io for the game and generating banners & icons with the menu screen rendered by Jesús. A couple of scenes were captured, converted to gifs and set in the page. Enrique kept pushing the deadline to add more content knowing well he could make it on time, while our programers rushed their part. We were planning in a 1 and a half hour cushion, but we got our game done with just a quarter hour to go. Then the itch.io debacle came.
Don't push things last minute, kids.
Most of us left Isaac's place crossing our fingers, hoping that the game would get to the servers "eventually". It made it at 22:30, two hours and a half later than originally planned due to the incredible success of this Jam. We were exhausted, but the game was LIVE! WO HOOO!!


So now our little project, UNU SENCO, one sense, is here to be tested by YOU! It's wacky, it's buggy, it's flashy but it's a game created with passion, and I want to believe that it shows. I sincerely hope that you find it entertaining and enjoyable, and that you'll have a lot of things to comment on your experience of our game, so please go ahead and tell us what you think.
Now, we wait until next Sunday. Let's see how the voting goes. See you around! AND THANKS FOR PLAYING!
~Bluebyza, Unu Senco Team.

*If you wanna see a little video log of our development, you can check out this twitter thread by Enrique (in spanish), that covers the whole 48h of development.


Comments
Log in with itch.io to leave a comment.
Congratulations on submitting! Looks great
Thank you for commenting Leafo! It means a lot to us! And let me thank you for your enormous contribution to the game developers community. ;)